What is Kochi Method?
Kochi Method is the method of treatment created by Kochi Naoya who works as a shiatsu-operator in Japan. By using Kochi Method, you can alleviate or eliminate pain in the body or numbness in a short time.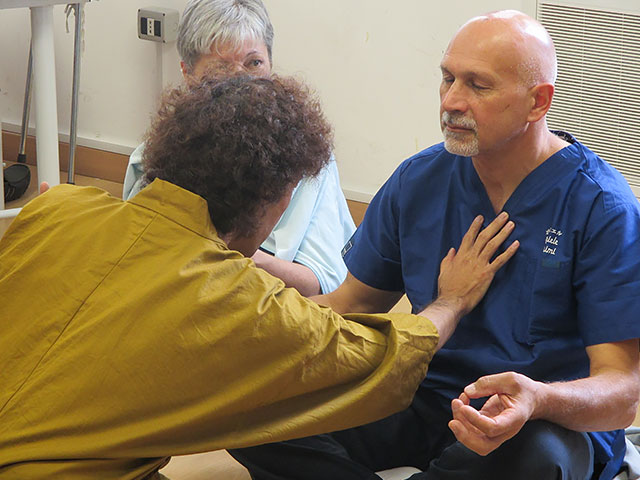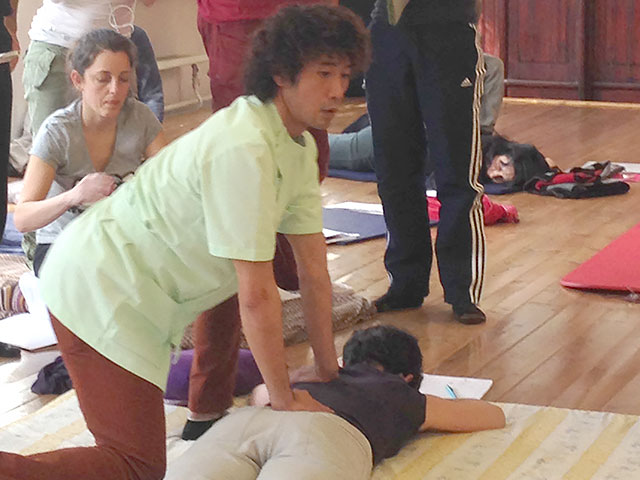 ---
Characteristics of Kochi Shiatsu Massage Method
Introducing the Japanese Budo's theory in the treatment and projecting the "Ki" energy, you can change the condition of the patient for the better.
Kochi Method is the approach to treatment that has confirmed the unprecedented new theory for the treatment (the relationship among muscles and articulations). I have already done the international registration of tread-marks.
In Kochi Method you use the method of examination for finding out the parts that can bring about the complete recovery or the alleviation of pain or numbness. So Kochi Method is the approach to treatment by which you can completely improve the patient's condition.
Kochi Method is the straordinaly method based on the one-of a kind thoery. And by doing relaxation on muscle in a short time by this method, you can the range of movement of articulation.
Recently, a lot of operators in the world consider Kochi Method as the good and effective method.
When you use the "Ki" energy of Kochi Method, you don't use the pathway of "Ki" nor the trigger point"Tsubo". Instead you can draw the great strength from your subconscious and your body, and provide the energy for the clients.
---
Kochi Shiatsu massage Method
International registration number.
"International registration number. 1284490"
"Japan trademark Reg. No. 5788762"
"AUS trademark Reg. No. 1748871"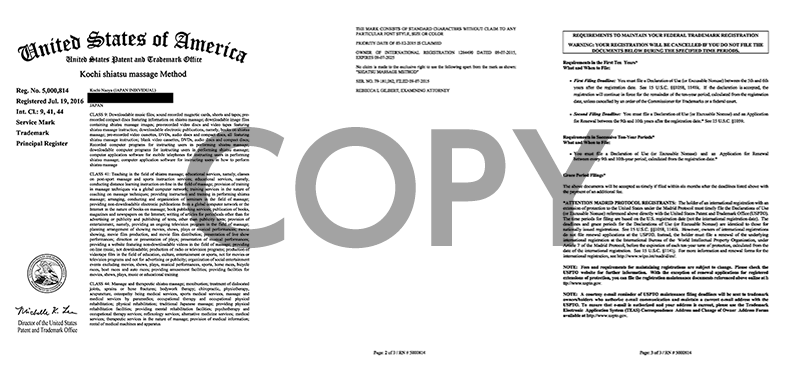 "US trademark Reg. No. 5000814"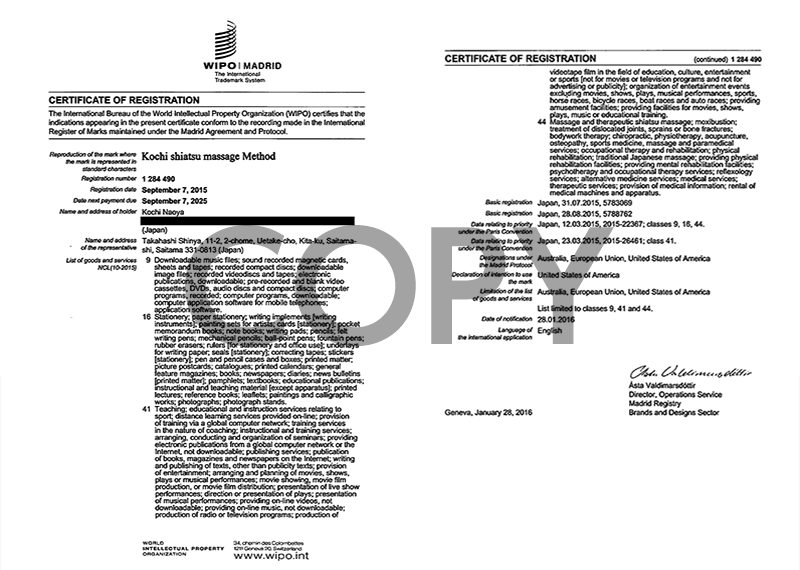 "EU trademark Reg. No. 1284490"