Treatment for knee Pain by Kochi Method
Hello, Everyone.
I'm Naoya Kochi, a Japanese Shiatsu massage therapist and Kochi Method seminar teacher.
HP: http://kochi-massage-method24.com/en/
————————————–
Recruitmenting Organizer for Kochi Method seminar
Register/Contact⇒ https://kochi-massage-method24.com/en/application/
————————————
【 Treatment for knee Pain by Kochi Method 】
Today I will be going over the Kochi Method way of fixing lower knee pains.
This technique uses the Japanese Shiatsu as a base.
It is a revolutionary treatment method that uses a new theory of the link between muscles and inspections to find and treat from the source of the pain and relieve it in around 60 seconds.
First on the source of the pain Kochi mentions often.
Pain typically comes from mental ailments, hardened muscles, and reduced mobility in the joints.
But no matter what would involve weakened muscles.
Think about it.
What if one muscle was weakened but the other muscles we're moving fine?
When the mobility of the joint becomes worse it's always when the muscle balance is off.
But why?
When a part of the body is weakened the rest tries to use other parts to cover the weakness.
As you continue to use the unbalanced body it begins to hurt.
Let's use knee pains as an example.
People with knee pains either have their Adductor muscle or inner hamstrings hardened or weakened.
Because the inner thigh isn't functioning well outer thigh muscles such as the Vastus Lateralis and the Tensor Fasciae Latae works excessively to support it.
Even when the muscle weakens your weight doesn't change and therefore the strength needed to support it as well.
When there is a muscle that isn't moving there obviously will be muscle that has to cover it.
So to treat the pain from the source there are 2 things that should come to mind.
• Soften the hardened muscle or fascia
• Strengthen the weakened muscles
Because this comes from the lifestyle of the individual, which muscle is hard or weak is different for everyone.
To find this we need to do "inspections".
In Kochi Method treatments we fist do inspections to find the source.
Which is why we can do pinpoint treatment.
Next time column we'll go over information on Kochi Method Seminars in 2019.
Thank you. Kochi.
☆彡 Kochi's treatment
⇒ http://kochi-massage-method24.com/en/application/
Kochi Shiatsu massage Method® Schedule 2019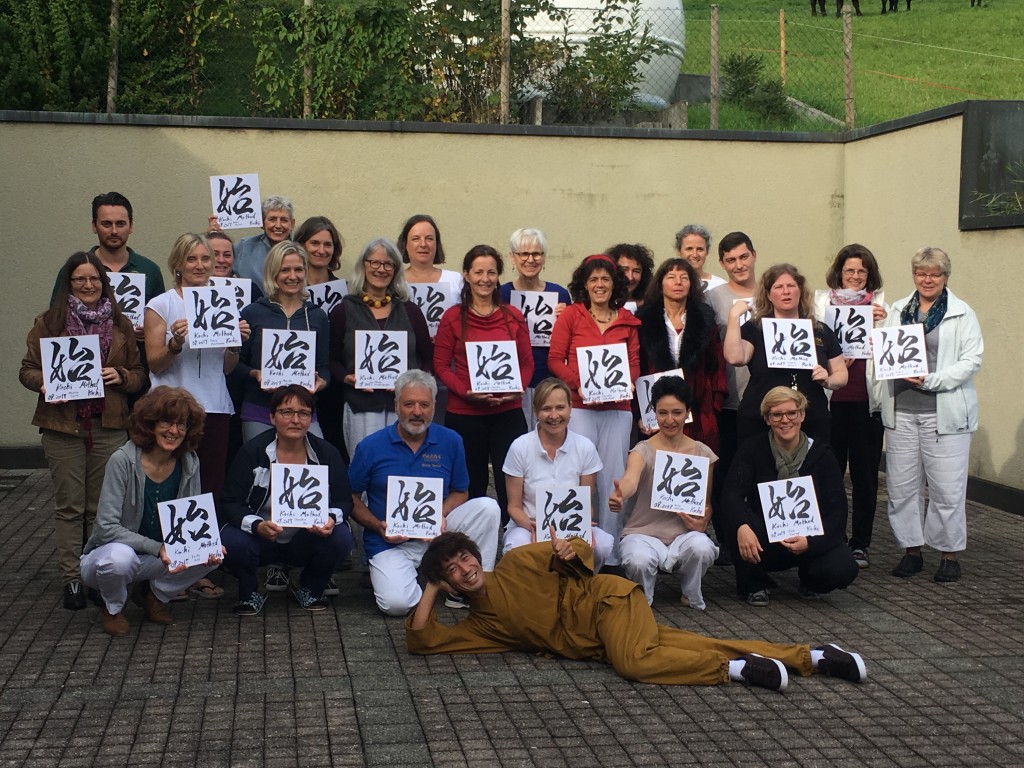 ☆ Switzerland
05 , 06 – May : Level,3 : Lower Back Pain and Sciatica
12, 13 – May   :  Level,4: Knee Pain and The total review
info – Karsten Roembell
http://www.zenshiatsu.ch/kochi-methode.html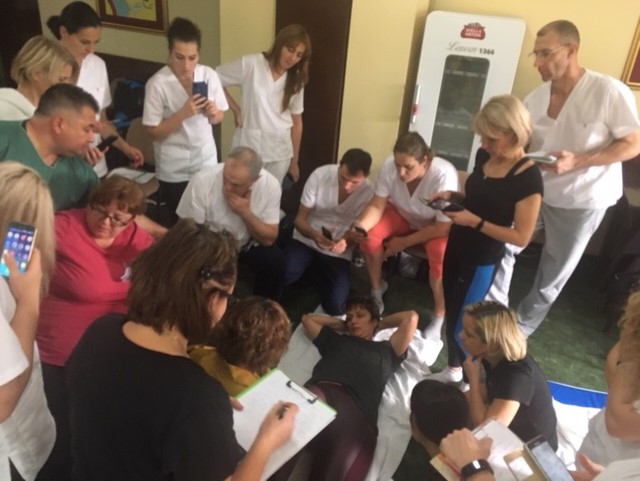 ☆ Romania
6-7 April level 3 : Lower Back Pain and Sciatica
13-14April level 4:Knee Pain and The total review
info – Silvia
http://www.physio.ro/site/lista_de_cursuri/kochi-shiatsu-massage-method/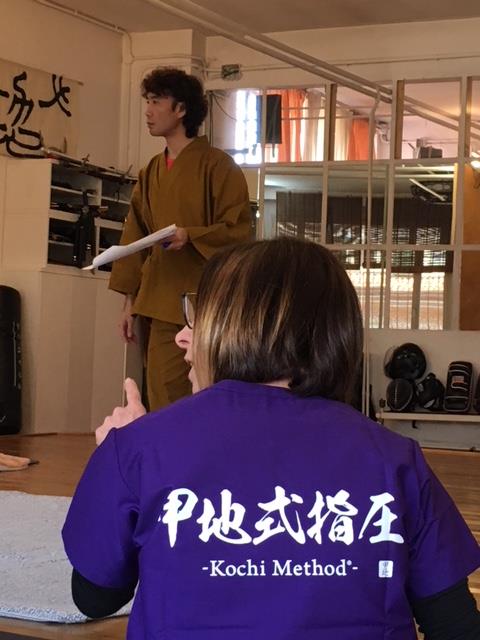 ☆ Malaysia
9,10- March
info : Kochi
⇒ https://kochi-massage-method24.com/en/application/
Comming soon!
● Italia
● Portugal
● Brasil
● Netherlands
● Estonia
☆彡Let's connect!
Website/blog:http://kochi-massage-method24.com/en/
LinkedIn:http://jp.linkedin.com/in/naoyakouchi
Face book:https://www.facebook.com/profile.php?id=100006974715060