Hello, Everyone.
I'm Naoya Kochi, a Japanese Shiatsu massage therapist and Kochi Method seminar teacher.
HP: http://kochi-massage-method24.com/en/
[Shocking incident that happened during a Kochi Method Seminar]
Nice to meet you all I'm Takahashi.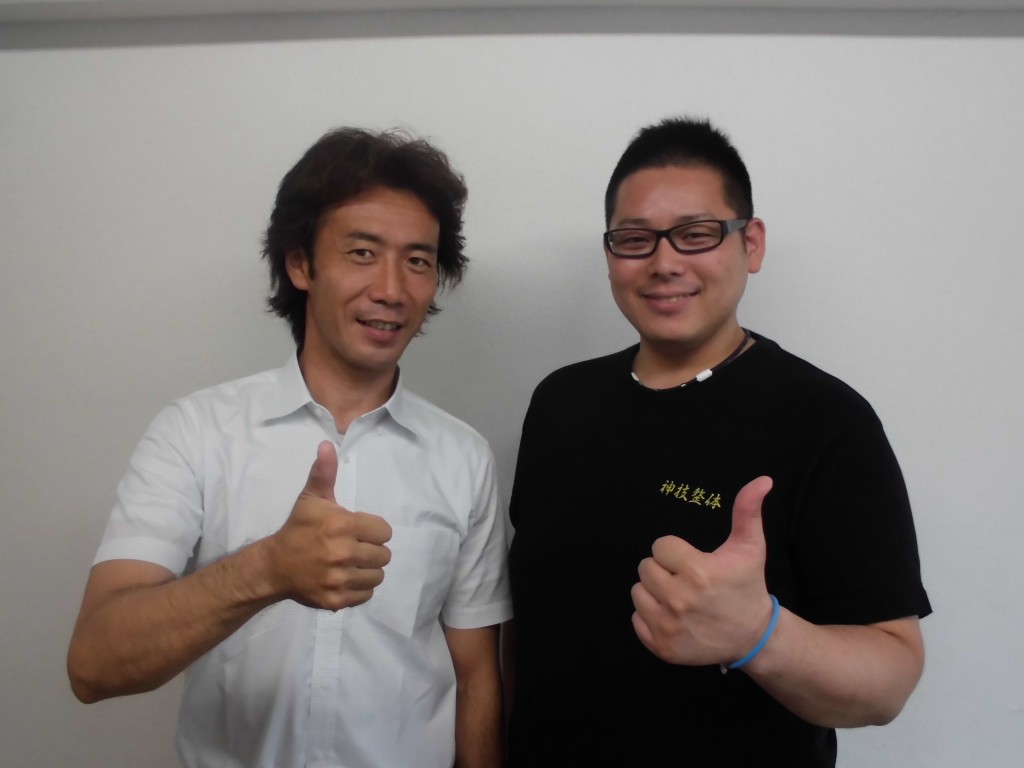 I am a Japanese Physiotherapist.
I've been participating in Kochi Method Seminars for about 2 years now.
I had a shocking experience the other day during a Kochi Method Seminar!
It's personal but it's also related to Kochi Method which is why I'm writing this.
The other day I hurt my back very badly.
It was an acute back pain.
It was very painful and I couldn't bend forward.
Fortunately I was able to walk.
The extreme pain was mostly only when leaning forward and it was neigh impossible to move it.
I'm not exaggerating I couldn't my back even by a millimeter.
Do you have such an experience?
It just happened that a Kochi Method Seminar was in Tokyo at that time.
During the break Kochi Sensei asked me.
"Would you like me to treat you?"
I replied,
"What? It is ok during the precious break time!?"
Despite this question I immediately leaned in on Kochi's words, he seemed divine in that moment.
So I received Kochi's treatment…
"Wow"
"WOW! I can move! I can lean forward!!"
It was very soon after the acute back pain so I was able to bend straight forward.
My hand touched the ground, ok maybe not that far.
"I wasn't able to band it even by a millimeter before but now I can!"
But this wasn't the end.
Afterwards I had my wrist readjusted.
To be specific Kochi asked me to,
"Try using Kochi Method to treat a muscle around the hand"
So I did it after being shown how.
It took only 3 minutes.
After that…
My back's mobility range almost doubled from 3 minutes ago!!!
"Wooooow! I'm glad I came todaaaay!!"
Even the other participants we're asking,
"Why does treating the wrist improve the back!?"
"How did you pinpoint the source to be the wrist!?"
It was a barrage of questions.
But there is an answer to this.
Kochi isn't doing this just with intuition, there is a proper foundation to his ways.
He explained the other day,
"Well because of these reasons which works like this…
Which is why I focused on the wrist with Takahashi"
We were all able to understand it by the end.
I thought,
"Oh~ I get it"
Then I realized.
The appeal of Kochi Method is that you can give logical explanation for it like this!
Which is why if we learn it properly everyone can do it.
Kochi isn't special and every participants can get the same result if they follow the method.
This helped me realize,
"The patients who receive this must feel very happy afterwards"
Reassuring me that we're helping people.
Thank you very much for reading this far.
TLDR,
=========================================
• My back was in extreme pain!
• Kochi Method greatly improved it within a total of 10 minutes!
• We can logically get to the true cause!
=========================================
This is the gist of my day,
I feel like I'm getting more addicted to Kochi Method.
<Postscript>
If those of you who read this are thinking,
"I want to know more about Kochi Method!"
There are Seminars in several countries.
There are people with information in those countries.
Please contact me them.
Kochi Method seninar Schedule and host country in 2019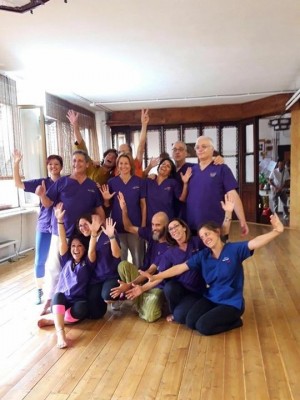 1: Romania
11-12 April : Level.3 Back Pain – Bucharest
13-14April : Level.4 Knee Pain – Bucharest
*We will also be doing a revision of levels 1~4
Info : Physio Sport Therapy Academy
Silvia http://www.physio.ro/site/lista_de_cursuri/kochi-shiatsu-massage-method/
2: Rome Italia
Exclusive Seminar for Kochi Method certified lecturers and people who wants to be a lecturer
3: India
This is the first Seminar there
Levels 3 and 4 will be on August
24th/25th- April : Mumbai
Level,1/Kochi Method way of softening muscles.
Level,2/ Frozen Shoulder
27th/28th – April : Delhi
Level,1/Kochi Method way of softening muscles.
Level,2/ Frozen Shoulder
Info : SPAIN ACTION
Dr Vikas Sharma
spineactiondelhi@gmail.com
4:France
1,2th-MAY
Level,1/Kochi Method way of softening muscles.
Level,2/ Frozen Shoulder
Info : Benjamin
⇒ benvenito@icloud.com
4: Estonia
This is the first Seminar there, the dates for levels 3 and 4 are yet to be determined
4th/5th – May(sat/sun)
Level,1/Kochi Method SHIATSU and softening muscles
Level,2/ Frozen Shoulder
Info: Moonika
⇒ https://www.facebook.com/events/2222485941413144/
5: Switzerland
10 – May (fri) Level,3 / Back Pain
11-12(sat.sun)Level.4 knee Pain and revision of levels 1~4
Info: ZEN SHIATSU Switzerland
Karsten
http://www.zenshiatsu.ch/kochi-methode.html
Also I heard that a Kochi Method school has been set up in Japan.
Now you can learn Kochi Method in Japan where Kochi reside.
Please send an email to the Kochi Method Japan School inquiry address.
⇒ https://kochi-massage-method24.com/en/application/
————————————————-
Also if we've never done Kochi Method in your country we just need an organizer who are willing to arrange a Seminar.
We are currently looking for an organizer so if you can help we would be very thankful.
If anyone is interested please send a message.
⇒ https://kochi-massage-method24.com/en/application/
————————————————
Thank you. Kochi.
※This Kochi Method email course sends excellent content from Kochi to those who've once inquired in the past or those registered for the free email course.
☆彡Let's connect!
Website/blog:http://kochi-massage-method24.com/en/
LinkedIn:http://jp.linkedin.com/in/naoyakouchi
Face book:https://www.facebook.com/profile.php?id=100006974715060