Hello, Everyone.
I'm Naoya Kochi, a Japanese Shiatsu massage therapist and Kochi Method seminar teacher.
HP: http://kochi-massage-method24.com/en/
【Painless area in the knee by Kochi Method treatment】
Kochi Method is a treatment method that quickly softens muscles using it's unique idea of the link between muscles with Shiatsu at its base.
The reason why Kochi Method is reviewing its support is due to its inspection methods used to determine the source of the pain prior to treatment which has the following effects.
• Short treatment times (about 20~30 minutes)
• Can relieve pain with precision
• Clients can relax mentally as well due to less strength required in treatment
By using Kochi Method you can gain treatment results far greater than you're currently gaining.
I for one have managed greater results by using it myself.
I once treated someone with pain in the knee joint.
She was 75 said she started walking less and less due to the pain it caused, which lead to a loss of muscle mass which then lead to a negative cycle causing more pain.
So where do you think I approached to relieve this client's Knee pian?
The answer is her arm.
The client was surprised and delighted when their knee pain was gone when I approached the arm using Kochi Method's unique inspection and approach method.
To explain,
The fatigue in the arms caused by lifting their grandchildren repeatedly affected the knee joint and the Tibialis Posterior Muscle and caused the knee pain.
This year there will be Kochi Method Seminars in the following countries
• India
• Italy (Graduate exclusive Seminar)
• Romania
• Estonia
• France
If you want to have one held in your country it's possible if someone is willing to be an organizer.
Of someone is willing to be one please contact me via email.
I will do my best to help in opening a Seminar in your country.
I'm sure you'll be impressed by this wonderful treatment method.
Next are some of the activities of Kochi Method and technique videos.
● Kochi Method activities (Facebook page)
https://www.facebook.com/profile.php?id=100006974715060
● Kochi Method technique videos (Eng)
https://kochi-massage-method24.com/en/iwll-show-you-my-technique-on-video/
● Kochi's profile (Eng)
https://kochi-massage-method24.com/en/profile-3/
【 Kochi Method seminar 2019 】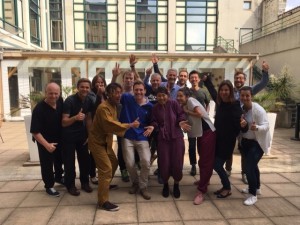 ● Kochi Method India Seminar is FULL!
Mumbai and Delhi
30.31-July and 1th August: Mumbai
3,4 – August:Delhi
● October
・Italia,Milano
・France,Bordeaux
・Estonia
・Romania,Cluj-Napoca
I'll let you know the details later.
☆彡Let's connect!
Website/blog:http://kochi-massage-method24.com/en/
LinkedIn:http://jp.linkedin.com/in/naoyakouchi
Face book:https://www.facebook.com/profile.php?id=100006974715060