Oriental Fortune-telling : Do you know 9 stars?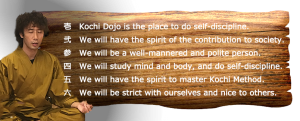 Hello, Everyone.
I'm Naoya Kochi, fonder of Kochi Method.
Today I will show you a fortune appraisal that is known in the east.
You can learn about your potential future and it's quite accurate.
Here's the order of process for finding out your fortune.
No.1: Use this website to to find out which number from 1~9 your life is.
Click here ➡ https://bit.ly/31VUHIQ
1. Keep the website in Japanese and use a translator software such as Google translate to navigate it.
2. Since it is an eastern fortune appraisal there are no English website for it. Leave a question in the comments if you don't understand.

No.2: On e you know the number watch the videos in the order of the numbers.
1➡ https://youtu.be/nuAlEeq3cts
2➡ https://youtu.be/k6Y1GzDh020
3➡ https://youtu.be/JHEOXgW2Pmc
4➡ https://youtu.be/DoxrX8CMSbM

Next are some of the activities of Kochi Method and technique videos.
Thank you.
Kochi Method.
〇 Kochi Method activities (Facebook page)
〇 Kochi Method technique videos (Eng)
〇 Kochi's profile (Eng)