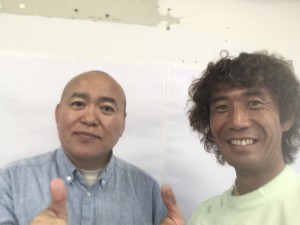 Kochi with My client – Takatsu san.
I learned about Kochi from a friend who told me "There's therapist with the heads of the gods".
I am Takatsu, I am 64 years old and I received a Kochi Method treatment.
My left knee began to hurt after I retired at 50 and it became impossible to play tennis and even go for my daily run and I started going to the Orthopedist to have the water removed from it and injecting Hyaluronic acid.
Eventually my right knee began to hurt and I had it done for both knees.
I learned about Kochi when this began to interfere with my personal life and I was mentally cornered.
Even though he lived at a distance that would require a plane ride I went to him because of his reputation.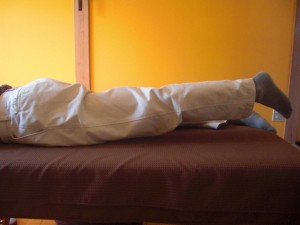 Leg numbness and Legs are not raised
I had sciatica since I was 40 and would occasionally cause pain in my left lower back during deskwork.
I wasn't sure if it was because of it but my left leg began to give off a full pain around the time my right knee began hurting.
By the end of the 8th treatment session the pain was gone and it lifted a lot of mental stress as well.
But the big changes began from the second treatment from Kochi.
This proved the effectiveness of Kochi Method.
At first I was nervous but there was no pain and was relaxing.
Kochi's friendly demeanor was also reassuring.
What's surprising about Kochi Method is that the pain is reduced immediately after treatment.
Not only that my Knee and Leg numbness was removed by treating my Arms!
I truly believed that "Hands of the gods" description.
By the end of the 8th treatment session the pain was gone!
The pain that bothered me for years faded each treatment.
I felt confident that I can cover some of the loss of vitality due to age and it lifted a lot of mental stress as well.
It's been a year since then…
Now I can play golf which I enjoy quite a lot and I'm very happy because of it.
I'm thankful just to be able to move my body, I'm planning to start tennis again this year .
I'm thankful to Kochi for enabling me to enjoy my life to the fullest.
I highly recommend you to take a Kochi Method treatment if you haven't yet and have physical problems.
It will relieve you of pain and mental stress and you can regain your life!
Kochi is very busy and have many clients throughout Japan.
He truly has the hands of the gods.